OVERVIEW
ALE's Easy Device Management (EDM) is a cloud-based solution that provides easy provisioning and management of ALE devices using an intuitive graphic interface. It allows users to manage configurations, firmware, and resource files of devices, in addition to performing scheduled tasks. Device status monitoring and alerting and remote diagnostics services provided by the cloud platform ensure that errors are detected and responded to in a timely fashion. With TLS encryption, EDM delivers confidentiality and boosted security for communications between EDM and terminal devices while making device management more efficient for users.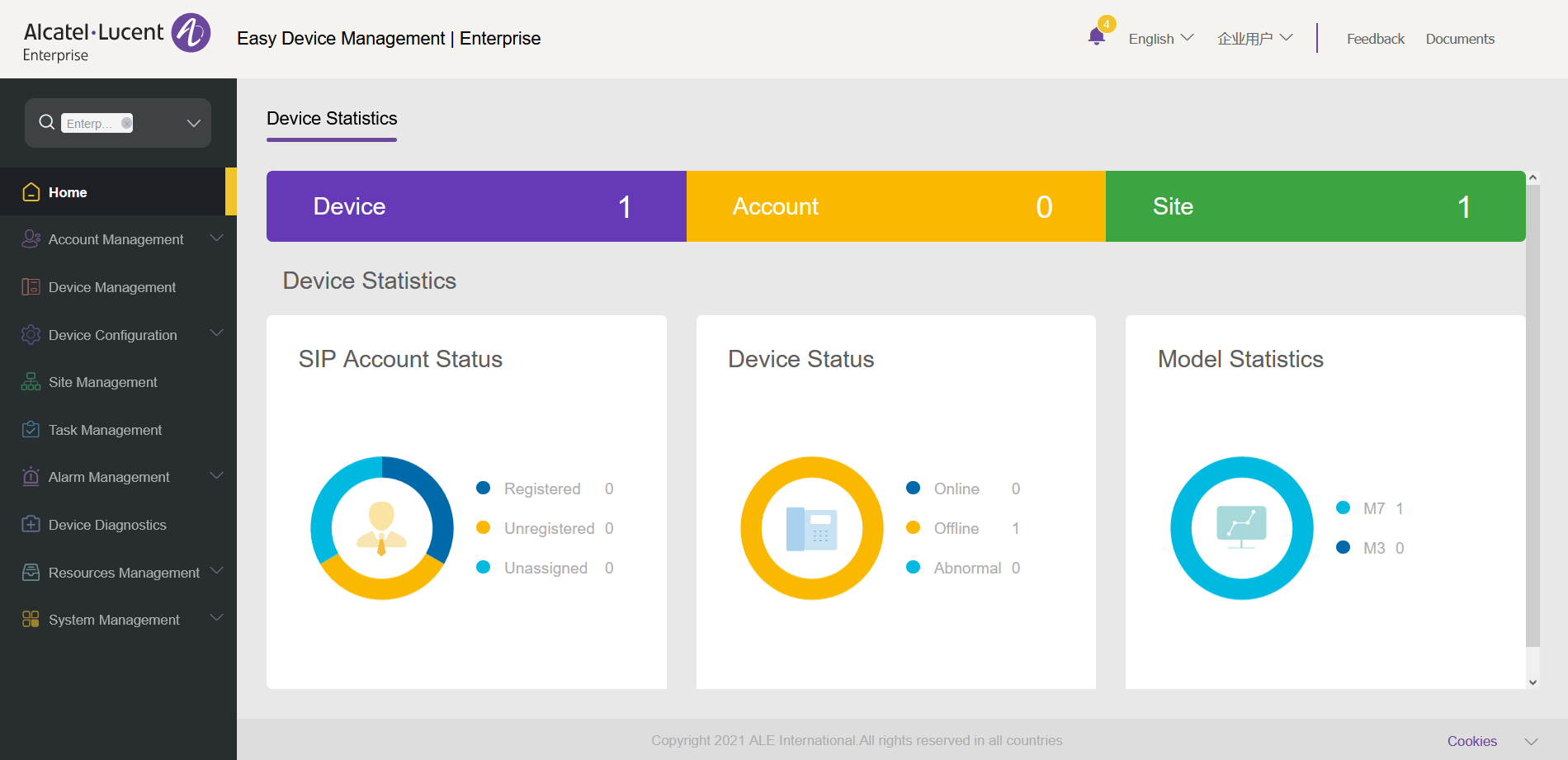 FEATURES
• Public cloud services, ideal for general enterprises, multi-site enterprises, and server providers around the world
• Automatic deployment & plug-and-play of terminal devices
• Flexible configuration management, meeting diversified management requirements
• Scheduled tasks as per your requirements
• Real-time monitoring and efficient alarm management
• Enterprise-level security to ensure data security
• Remote diagnosis allows you to quickly identify issues
• Friendly GUI, easy to operate
• EDM Local is available from us as well. Contact us to know more about it.